MARJORIE NGWENYA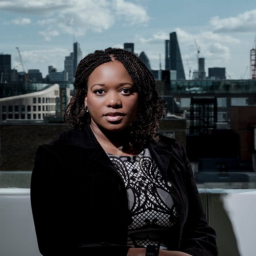 Marjorie has more two decades' experience in global leadership roles in financial services. Trained as an actuary, she holds an MSc in Leadership and Strategy from the London Business School. She has worked in Canada, the Netherlands and South Africa, with most of her corporate career in the City of London before becoming a freelance consultant and board member. She is also an author and motivational speaker.
She has been an active volunteer within the actuarial profession and is a Past President of the Institute and Faculty of Actuaries (IFoA), headquartered in the UK. She was elected by the IFoA Council to become the first president to be based outside the UK, and is proud to have been the youngest president in the organisation's 160 year history, the third female and the first person of colour. She is a permanent resident of South Africa, and works with global clients.
Marjorie currently serves an independent non-executive director to several insurance companies. In this capacity, she chairs the risk management and actuarial subcommittees of the boards.
Highlights:
Trustee of two social justice non-for-profit organisations active in Southern Africa;
Chair - Canon Collins Educational and Legal Assistance Trust which supports scholars who will powerfully influence positive societal change

Board member of the Legal Resources Trust which uses the law as an instrument to remove persistent and pervasive structural obstacles to human rights
Prior executive roles include:
Member of the Group Executive Committee of Liberty Group in South Africa, with the role of Chief Strategist and Chief Risk Officer of Old Mutual's African Operations.

Founding Executive Director of the African Leadership University's School of Insurance, an industry driven initiative to deepen insurance talent on the African continent.

Current co-chair of a DEI strategy working group for the IFoA.
In her executive career Marjorie was typically the only ethnic minority (and woman) in her leadership teams and is an advocate for diversity, equity and inclusion (DEI) issues. She has spoken extensively on the topic of diversity, with an emphasis on the benefits of cognitive diversity.
In the boardroom, working with executive teams to shift the dial and develop cultures and practices of inclusion has enabled her to co-create transformation strategies and roadmaps towards greater minority representation in firms.
Marjorie demonstrates her passion for personal growth in leadership in her work with clients to navigate their personal and professional lives authentically and overcome their barriers to success.